I've out grown Facebook stalking (not that I'm admitting to ever doing it in the first place!), but I will admit to becoming addicted to Soundcloud stalking. It's lead to me to find tons of good music, most of which end up on this blog! A recent delving into the endless depths of beats that is Soundcloud, allowed me to stumble upon a Montreal based DJ by the name of Roger Murr, a.k.a
Rog2Kay
. I've had a chance to listen to a number of his mixes, and they're all quality. It took me a while to decide on one to write a post about, but I settled on the one below because, well I'm a sucker for weird tripped out spacey NuDisco. This mix has plenty.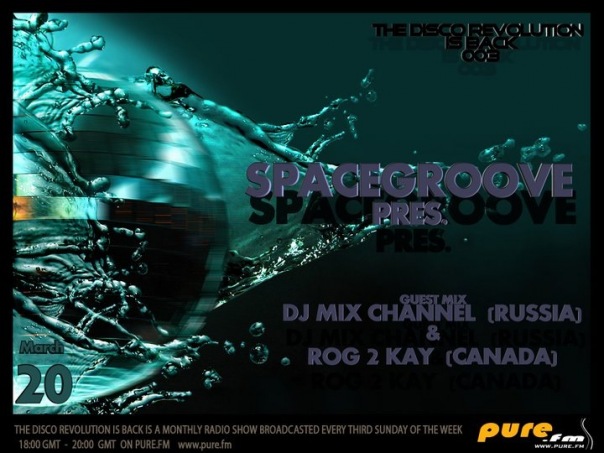 This mix was actually done in collaboration with
DjMixChannel
(who's Soundcloud page I have my eyes set on next) for The Disco Revolution radio show on Pure.fm.
They warm it up with House to open the mix; then just before 13 minute mark, some dirty disco via Illy Santana's "Transborder" gets things ready for launch. Around 23 minutes in, Midnight Savari's "Phantom Galacton" gives us the "All systems: GO"! And by the next track we are in a full-on cosmic dance party by way of some airy and spacey synth. At about 36 minute, things get a bit deep courtesy a sexy synth bassline. Be sure to pay attention to the clever switch up between 43rd and 46th minutes. There's some really dirty bassline play going on there.

This a strong mix! I am a fan of when things get weird, and this one does it well. Be sure to check Rog2kay's others; I really dug volumes 4 and 6.