I told you all there was more Disco to come...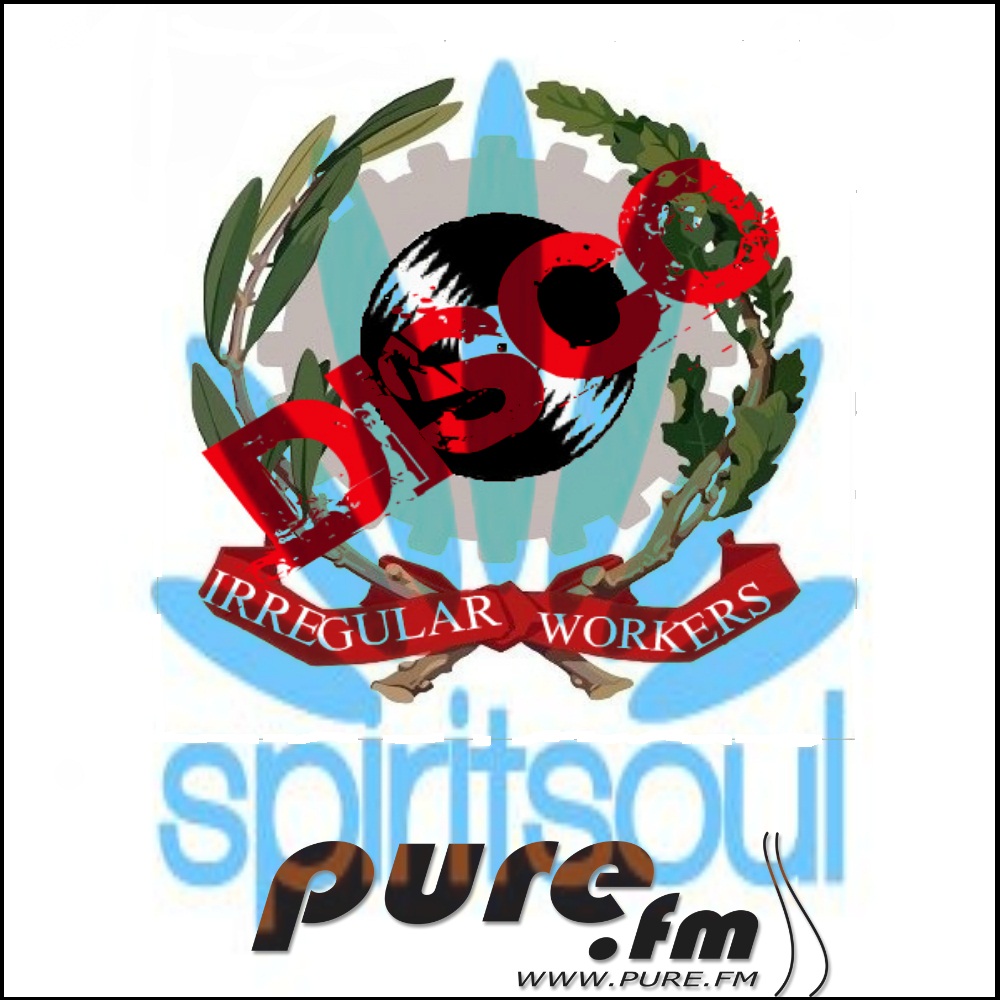 This time I've got something from Irregular Disco Workers. This one was done live on Pure.FM . I am very much excited to share it because they've put together a fantastic variety of Italian flavored Disco. From the go, it's raw Italo-Disco. There's the characteristic spacey sounding stuff as well as the fun and funky. Mind your ears when a remix of Metallica's "Sad But True" drops. It's heavy! Thereafter, the energy and pace of the mix picks up a bit. I especially enjoyed this section:
Anthony Mansfield – Pancho's Revenge (Ilya Santana Chase mix)>
Shake Aletti – Inside Out (In Flagranti Remix)>
Only Children – Don't Stop (Crazy P Remix).
Serious Dance Party Material!
The mix finishes very strong as the Disco get's "Nu'er", so to speak. I'd heard "Italian do it better" before. This mix definitely strengthens that statement. Enjoy!
Irregular Disco Workers -PURE.FM- Spirit Soul Grooves - September 13th 2011
by
Irregular Disco Workers
Tracklist:
1.Radar- Una Piccola Emicrania [WeaItaliana SPA]
2.Of Norway - The Bleeding (Dub Edit) [Connaisseur]
3.Runaway - Chapter IV (Tensnake Reinterpretation) [On The Prowl]
4.Casa Del Mirto - Ultimatum [Mashhh!][
5.Lucio Battisti - Ancora Tu (Dynamicron Romantic L Edit)
6.Ilija Rudman - Gentle Fire [Nang]
7.Metallica - Sad But True (Elite Force Revamp)
8.Laikalaska – FMFM (Phunktastike Remix) [Spirit Soul]
9.Spagna – Easy Lady [Disco CBS]
10.Anthony Mansfield – Pancho's Revenge (Ilya Santana Chase mix) [Hector's Work]
11.Shake Aletti – Inside Out (In Flagranti Remix) [Moda]
12. Only Children – Don't Stop (Crazy P Remix) [Nuclear Family]
13.Quest – Boy Scouts (Loudtone Edit)
14.Irregular Disco Workers – Gabriele (Dj Andryu Purple Mix)
15.Satin Jackets – What Time Can't Heal (Chris Nemmo Remix) [Nu Indee]
16.Lusty Zanzibar – Yeah (Max Essa Dub) [Nang]
17.The Style Council - Promised Land (Drop Out Orchestra Unofficial Live Remix)